Indoor Air Quality Wauconda, IL
Bruce Bermann
February 17, 2021.
Had Efficient replace a humidifier and tune up furnaces the other week. Nothing but good things to say about the experience-timely, accurate, complete. Definitely recommended.
Troy Suarez
January 13, 2021.
The tech arrived on time and was very friendly. I got a text from their automated service that told me the tech was on his way so I didn't have to sit around and wait. He serviced my furnace and garage heater and explained what he did when the job was done. They also provided recommendations for a chimney issue that was outside their expertise. Will definitely be using them again.
Colleen Huber
December 17, 2020.
Absolutely phenomenal service! Chris has assisted me twice, he's incredibly professional and knowledgeable!! Matt has assisted me once and he's also incredibly professional and knowledgeable! Both men are kind and considerate! Absolutely wonderful service! Always on time! Always a joy to work with! They're simply the best!!
Alan Lubow
November 28, 2020.
Good Value. Quality Workmanship. Reliable Forced air Gas Furnace at a fair price. We were referred to Efficient Heating and Cooling from a neighbor. We received two quotes: one for an updated version of our 30-year old furnace and one for 95% efficient furnace. The costs were in line with industry standards so we went with the 95% efficient furnace from Efficient Heating based on our neighbor's recommendation. The installation went as planned; the workmanship on the sheet metal and air intake and exhaust vending was spot-on. From start to finish it's just what you expect - quality work, quality product, fair price.
Karen Lavin
November 27, 2020.
They cleaned the furnace and caught a damaged part causing our humidifier to not work. We were unaware of the problem. They fixed it in no time and everything is working more efficiently now.
Jason Alt
November 19, 2020.
Justin and his team were great. Very nice and easy to work with, and they went the extra mile to track down and solve my furnace problem. I will definitely use them again in the future.
joe smith
November 7, 2020.
Informative. Matt came by and walked us through everything. Explains how our system works and what may cause problems. Expert advice was offered and we felt comfortable with the entire service along the way. Justin and Chris did the install efficiently and clean. I was happy to hear back from for a follow up.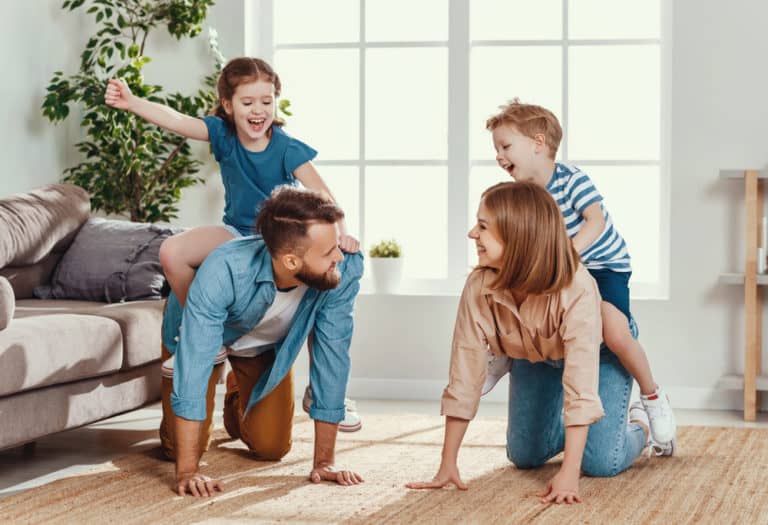 Homeowners across the Northern Illinois area are often concerned about pollution and air quality, especially given the fact that air quality can have a direct impact on health. Indoor air contaminants are one of the leading causes in the development of infections and respiratory illnesses such as asthma, other chronic lung diseases as well as a variety of serious health concerns. Inhalation of biological toxins from particles such as mold from excess moisture, spores, bacteria, and mites, along with organic gases from household products are released into the air and threaten your indoor air quality and your health. Most people think only about the quality of air outdoors, when in reality, indoor air quality is often far worse than what is found outside. Keeping homes tightly sealed against the outside environment can definitely help with energy efficiency, it can also reduce airflow and lead to a buildup of toxic and harmful substances in the air you breathe.
WE'VE GOT YOU COVERED
You can protect your family from the adverse effects of indoor air contaminants by enlisting the trusted services of our team at Efficient Heating & Cooling. As an air quality company in Wauconda, IL, we assess your indoor air quality and provide services to reduce or eliminate the circulation of these toxins. From repairs and tune-ups to duct repair, sealing, and replacement, we can ensure your system is up-to-date and functional. Whether you need filtration, humidity control or maintenance of your home's ductwork to eliminate sources of contamination, the indoor air quality experts at our company can help provide the services you need so you can breathe easy.
Following the guidelines provided by the Occupational Safety and Health Administration (OSHA) for good indoor air quality, we consider a variety of factors including:
Indoor temperature
Humidity level
Ventilation or adequate supply of fresh air
Presence of pollutants in the air
What Creates Poor Indoor Air Quality?
Any number of pollutants may contribute to poor indoor air quality in residential commercial and industrial buildings. These contributing factors include but are not limited to:
Mold Growth Caused By Water Damage
Smoke Residue
Outdoor Pollutants
Pesticides
Emissions From Office Equipment Dust Mites
Malfunctioning HVAC Systems
Building materials containing Volatile Organic Compounds (VOCs).
Indoor air quality can be impacted by everyday objects that most people aren't aware can be harmful. These factors include overall temperature humidity the presence of pests or pets that are sources of allergens.
Why Trust Efficient Heating & Cooling

Business Hours:
| | | | | |
| --- | --- | --- | --- | --- |
| Monday |   | 8:00 AM |  – | 5:00 PM |
| Tuesday |   | 8:00 AM |  – | 5:00 PM |
| Wednesday |   | 8:00 AM |  – | 5:00 PM |
| Thursday |   | 8:00 AM |  – | 5:00 PM |
| Friday |   | 8:00 AM |  – | 5:00 PM |